Atelier Gucunski has been building its experience for twenty years in Holland based on the experience acquired in Novi Sad in managing the association for creative involvement of young people named "Yellow House", which was dealing with production and placement of works of art, primarily out of its own offer and collection.
By the end of the nineties of the last century the activities of the Agency expanded to graphic and web designs while renting works of art took a significant part of general business activities. Atelier Gucunski has been a permanent associate of the Dutch company "Armada Enterprises" since 1998 working on preparation, design and placement of its promotion products. In the beginning of the year 2000, the Agency became a business partner of "Bestevaer TC" in the field of visual communications and art silkscreen products. In 2003 the Atelier Gucunski expanded the activities to Novi Sad, Serbia, with the aim to enhance and place creative work of younger and middle aged generations of artists.
 Atelier Gucunski is promoting artists and creating a connection between artists and cultural institutions in order to strengthen the art scene and develop opportunities for artists to place and promote their artwork.
Based on market oriented business, Atelier has been relying primarily on its own sources of income and investments but it has also opened the possibility of realization of larger scope projects, such as theatre performances that include the resources acquired from different funds and budgets designated to financing in the field of culture.
Beside this, we work on graphic design and web design projects for multiple clients, both individuals and various companies. With a strong background in terms of graphic design and desktop publishing, we can offer to design all sorts of printed promotional and advertising material for various projects (both corporative and art projects).
Atelier Gucunski is experienced in creating original and brand specified websites, while taking care of SEO and analytics. The direction of our current development is digital marketing. We design visual content and provide written content for social media channels.
Thereby, we work on numerous different projects combining these techniques and knowledge. We are always open for new challenges and experiments in our field of work.
Dragan Gucunski
founder and chief designer
Graduated at the Academy of Arts in Novi Sad, department of painting. Founded the Atelier Gucunski agency in the Netherlands, dealing with graphic and web design, web portals, production and placement of works of art. His mission is to pass his experience gained as an artist involved in numerous projects, to younger generations of creative people. In constant search for enthusiasm with his associates and partners.
Atelier Gucunski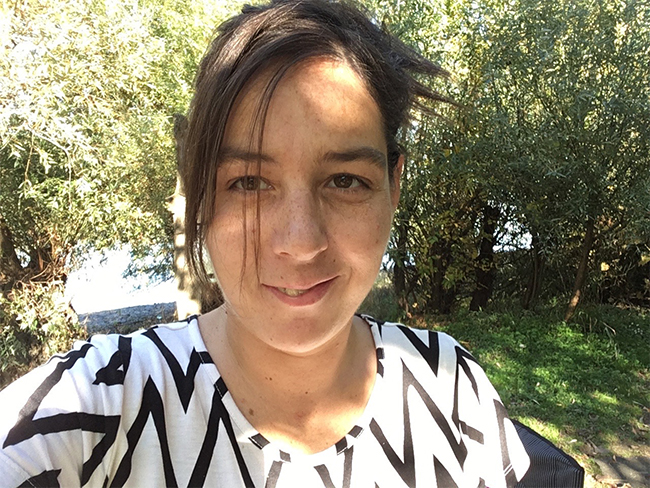 Vanja Djukić
desktop publishing
She finished Gymnasium in Sremski Karlovci. After high school she started studying at Philosophical University in Novi Sad, sociology.
Soon after she left to live in Holland. Her knowledge of dutch language she completed there with getting NT 2 diploma.
Returning back to Serbia after 15 years was a bit turbulent. But she finished a course for DTP ( Desktop Publishing ) at Atelier Gucunski, where she is still successfully working.
Her creative side she likes to fulfill through spending time writing, translating, making photos and drawing… She also loves to talk philosophy about the life, current problems of humans and nature. Surely, full with enthusiasm for better future, she has sometimes too many questions which are mostly humorous and without an answer but indeed very inspiring for everyone.
Atelier Gucunski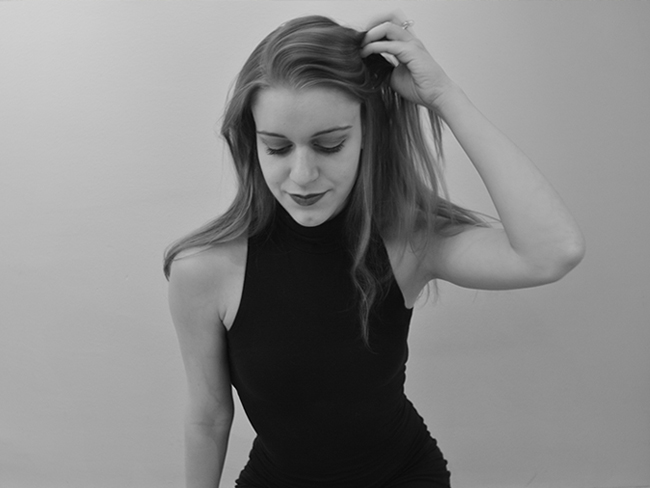 Ena Entina Gucunski
web design and marketing
Working as an assistant in the family company "Atelier Gucunski" for several years.
With a degree in Journalism, her focus is on environmental protection as a co-editor in chief of the news portal "Zelene priče" (Green stories). Beside that, content marketing and social media management are fields of her interest and development. Meanwhile, and active dancer and dance teacher, also in love with video as a form, learning about video and sound editing. Love and energy in an everyday world of fantasy.
Atelier Gucunski